GetUp yard signs for Menzies!
With the federal election just around the corner, we have a huge opportunity to move towards a more fair, flourishing, and just Australia.
By making sure that while walking the dog or dashing to the supermarket - voters in Menzies know that if they want to put the climate first this election, don't vote Liberal. 
Can you help spread the word by displaying a GetUp yard sign on your fence or in your window in the lead up to the election?   
Yard signs can be picked up from a central location in Templestowe, or we can organise delivery for those who are unable to pick up.
To sign up RSVP on the right and then fill in the form on the following page.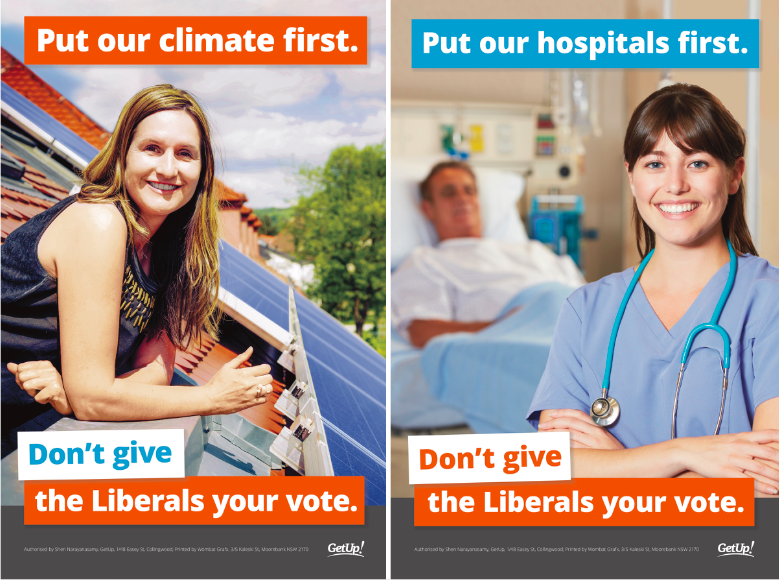 WHEN
May 18, 2019 at 11am - 2pm